Time to Leave the Nest
Smudged charcoal, graphite, pastel, and ink applied with a calligraphy brush. Size is A3 / 29.7 by 42.0 cm.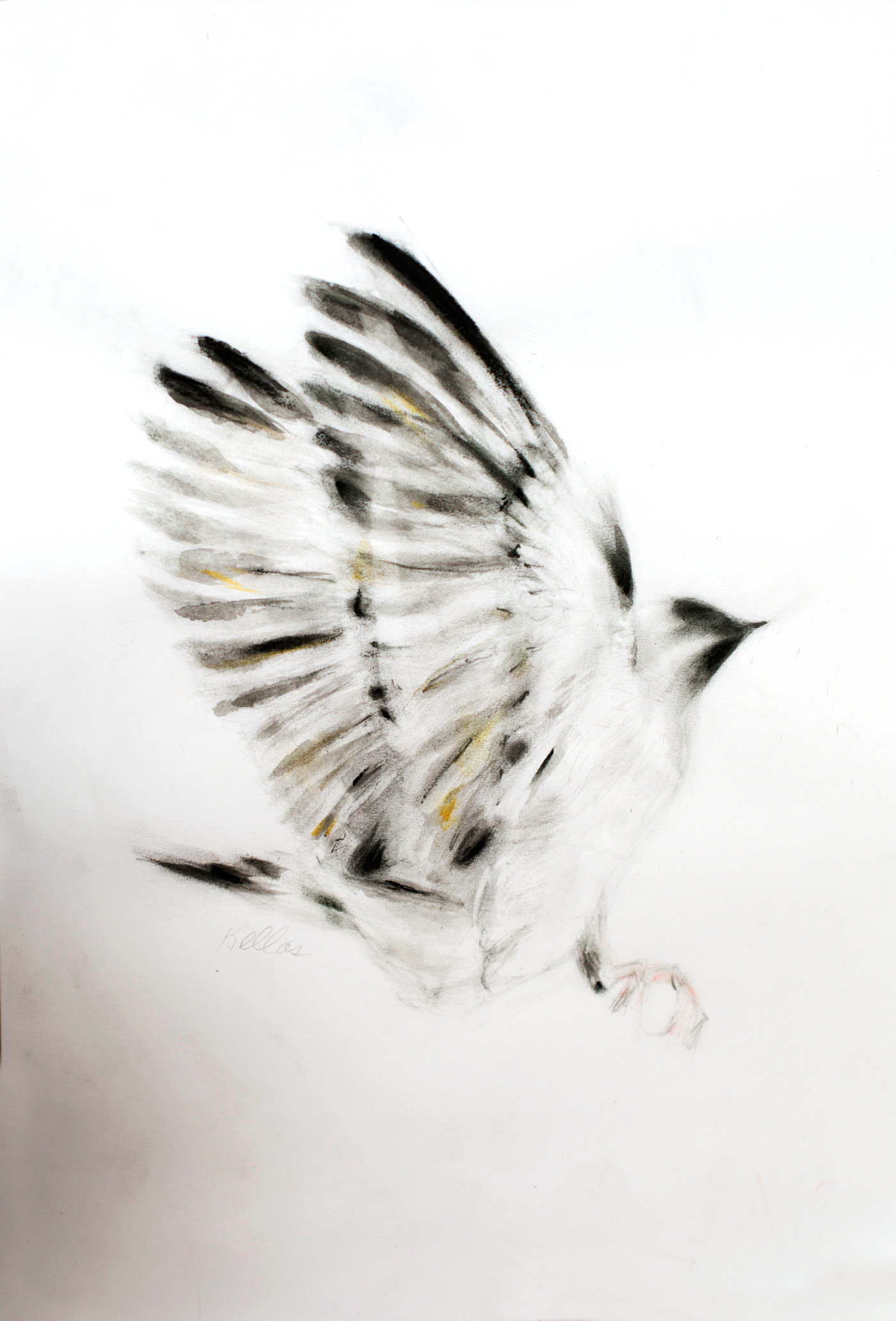 Outstretched Wings
I really had fun drawing this bird -- ink, charcoal, pastel, graphite on A3 heavyweight art paper.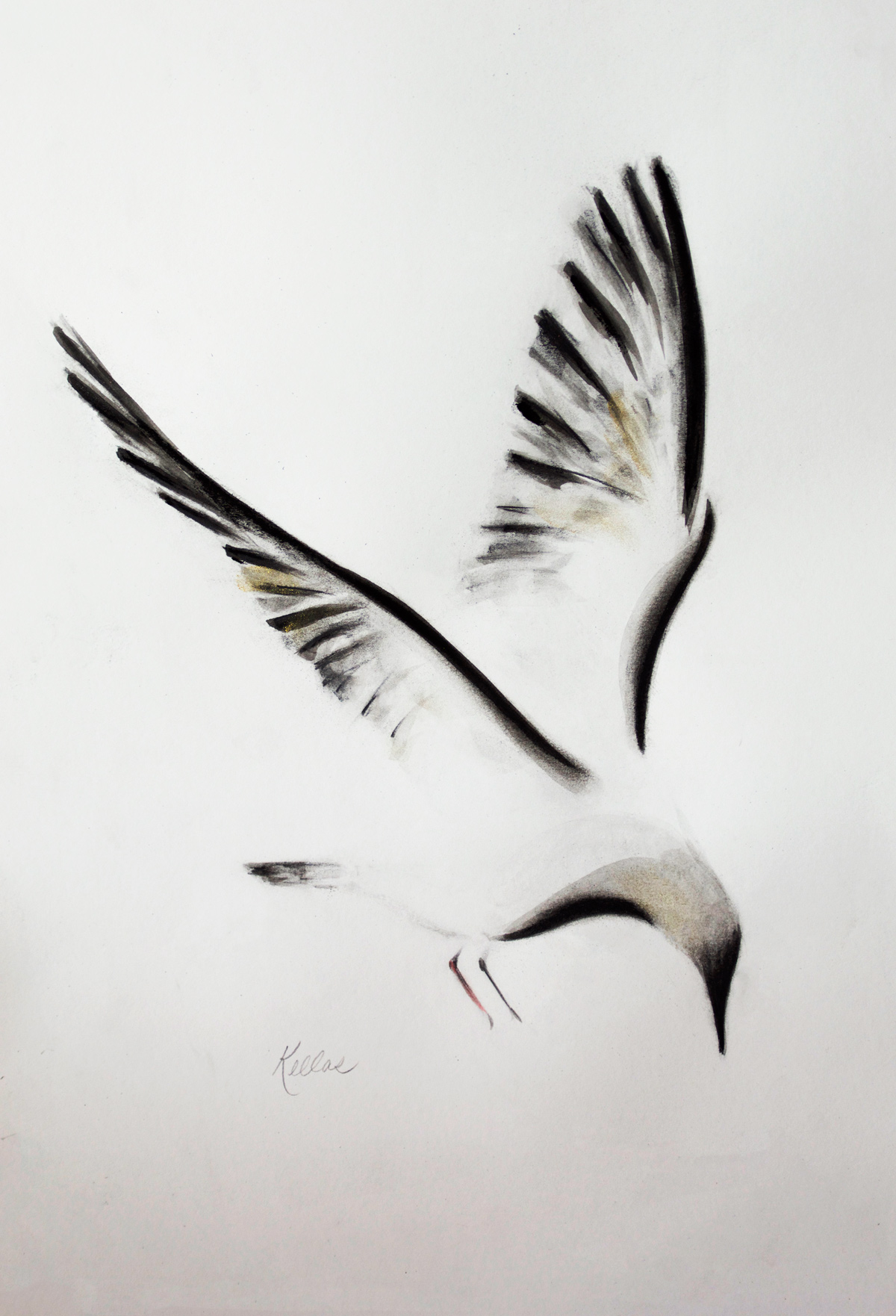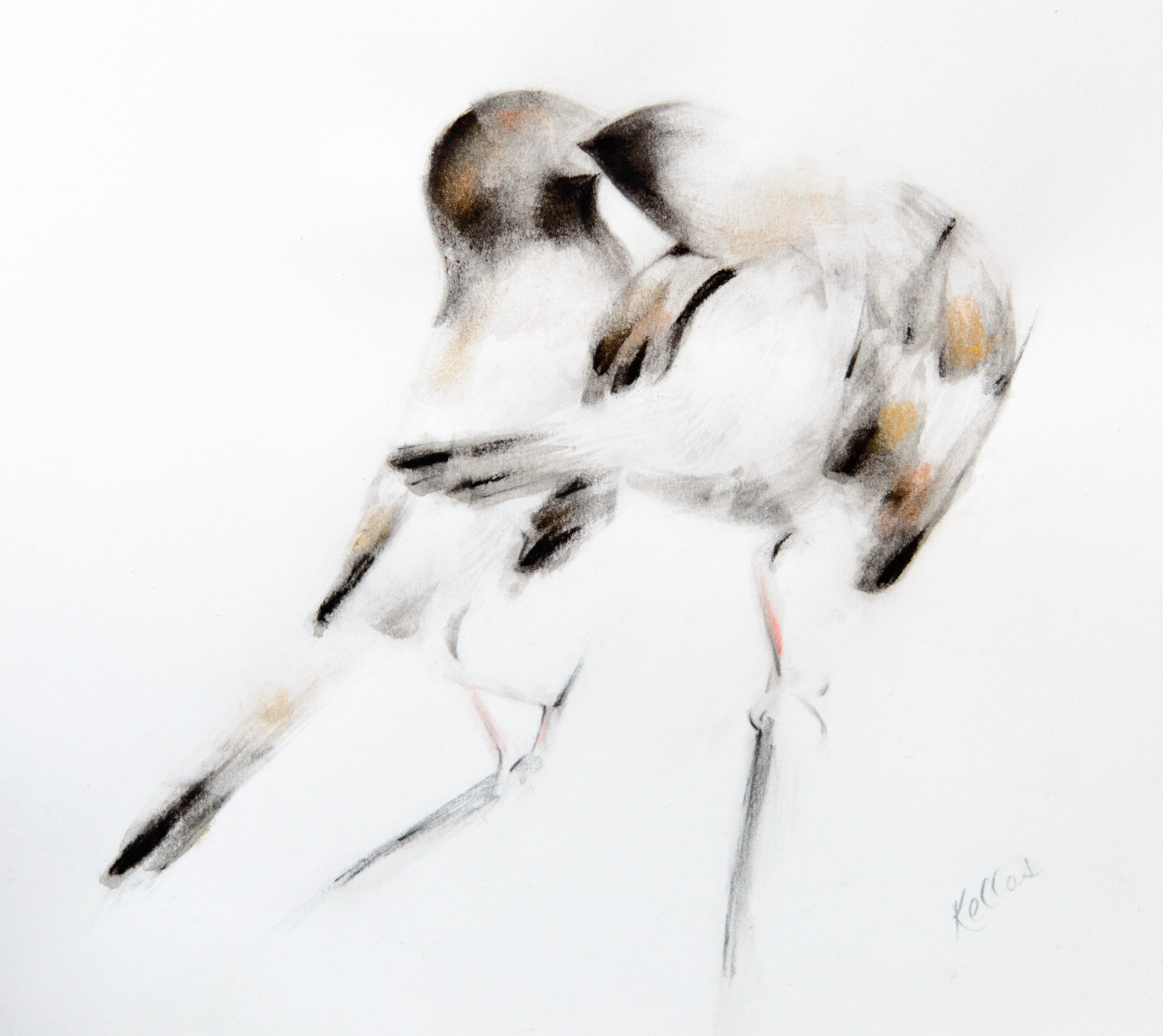 July 8, 2015. Based on a mother sparrow feeding her fledgling at the bird feeder outside my front window.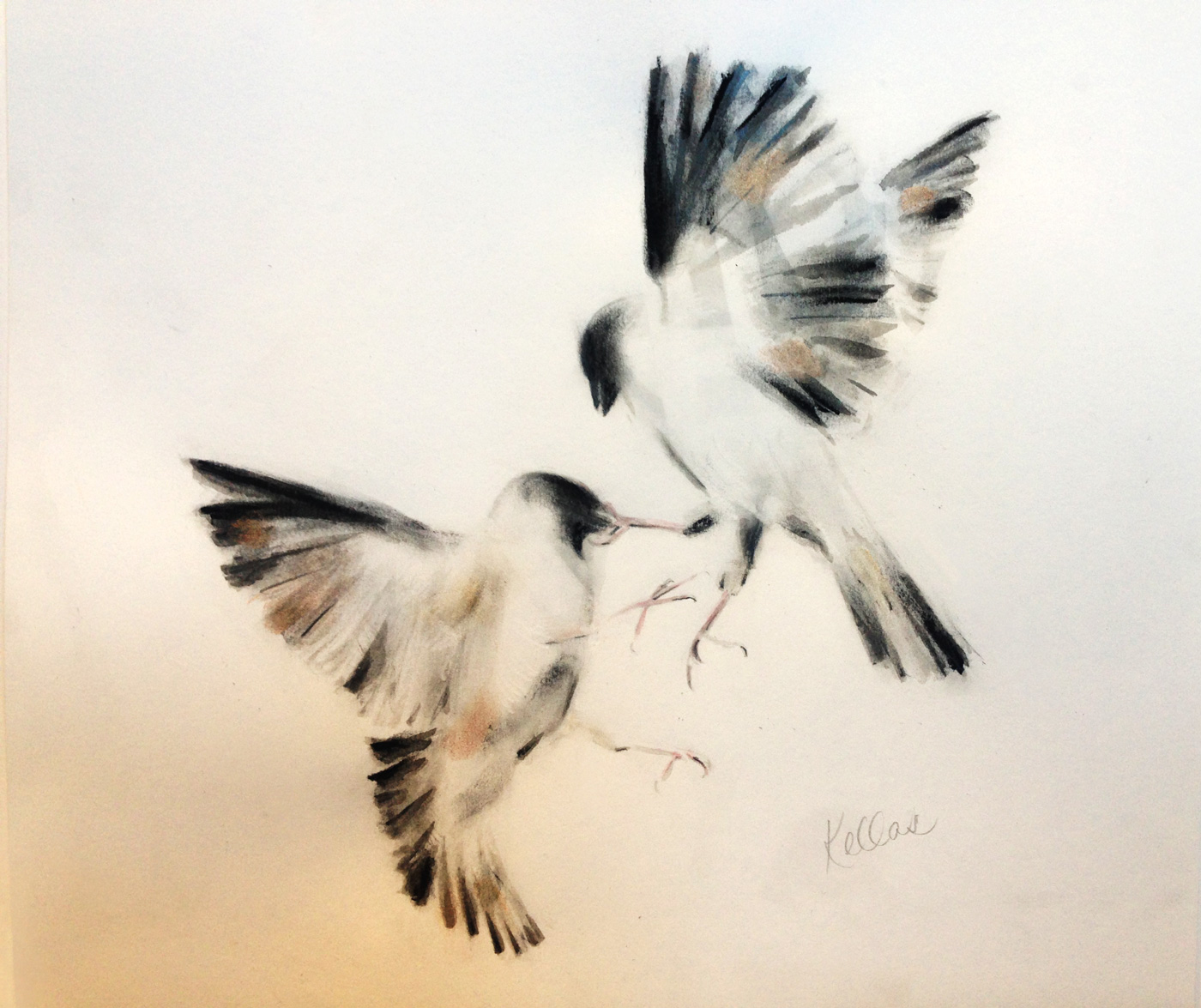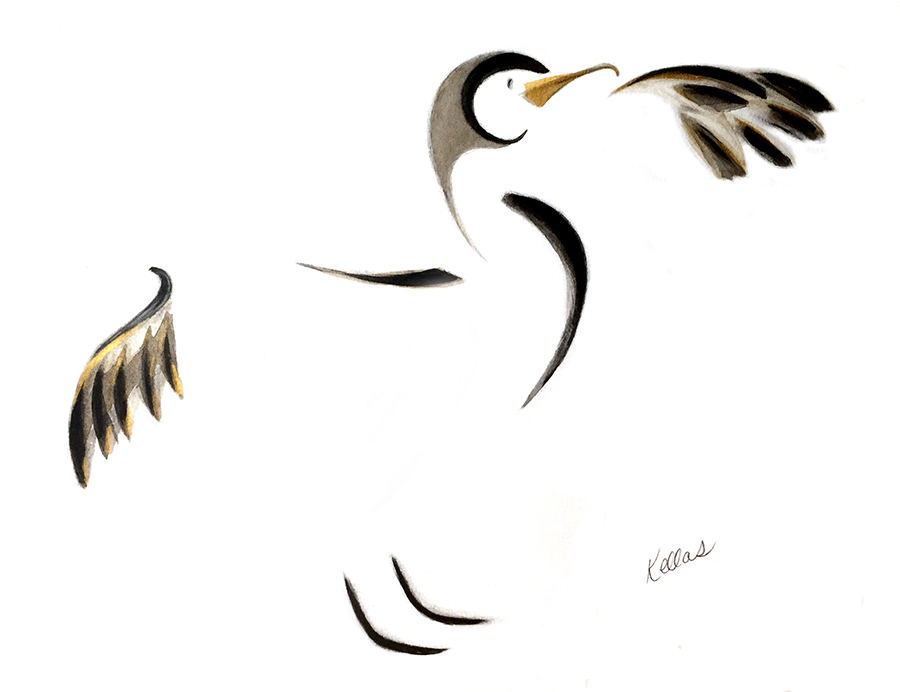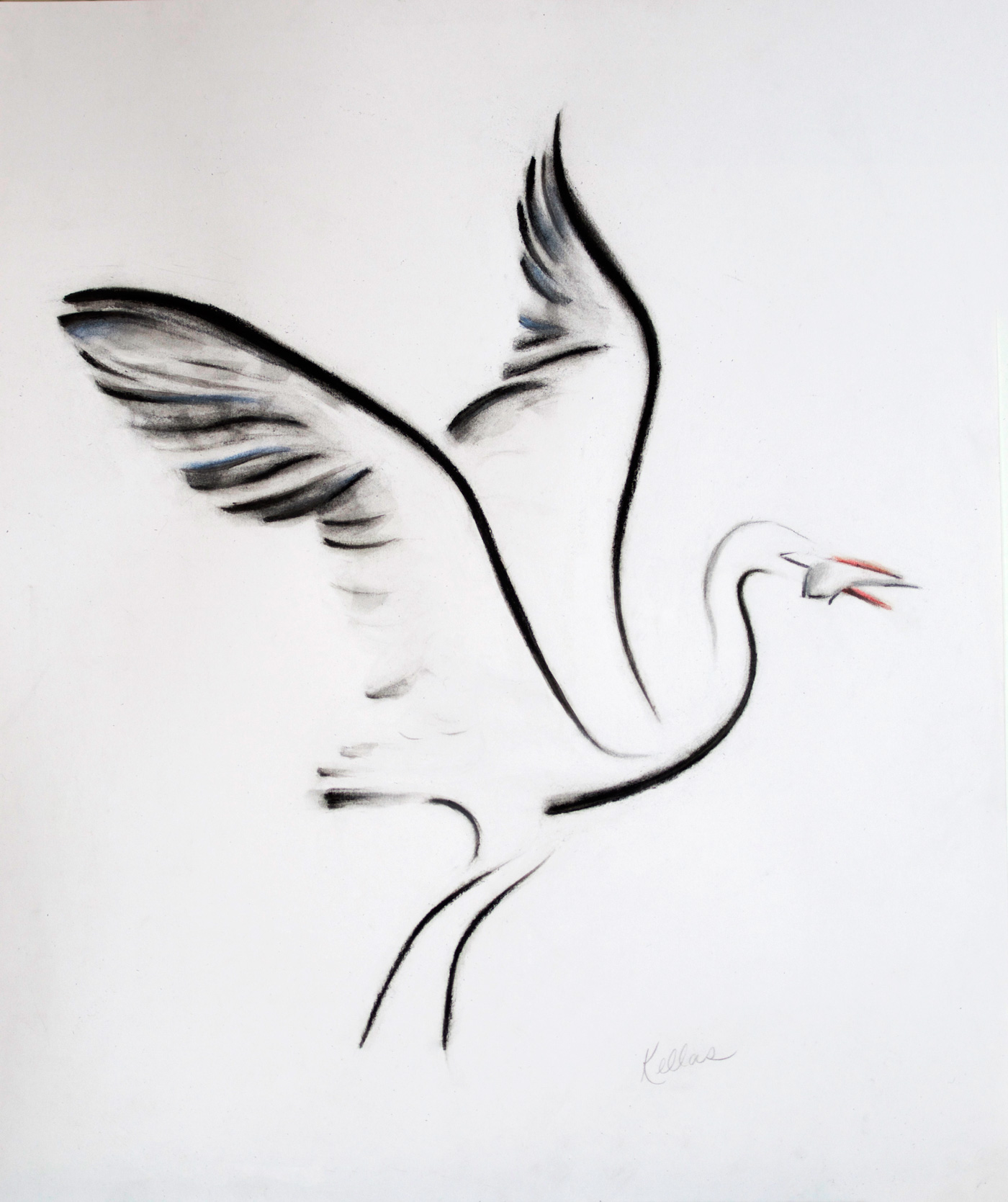 Size: 42 by 54 cm. If you are interested in buying this artwork, please contact me. £125.00 + £10 shipping within Europe. £15 shipping elsewhere.